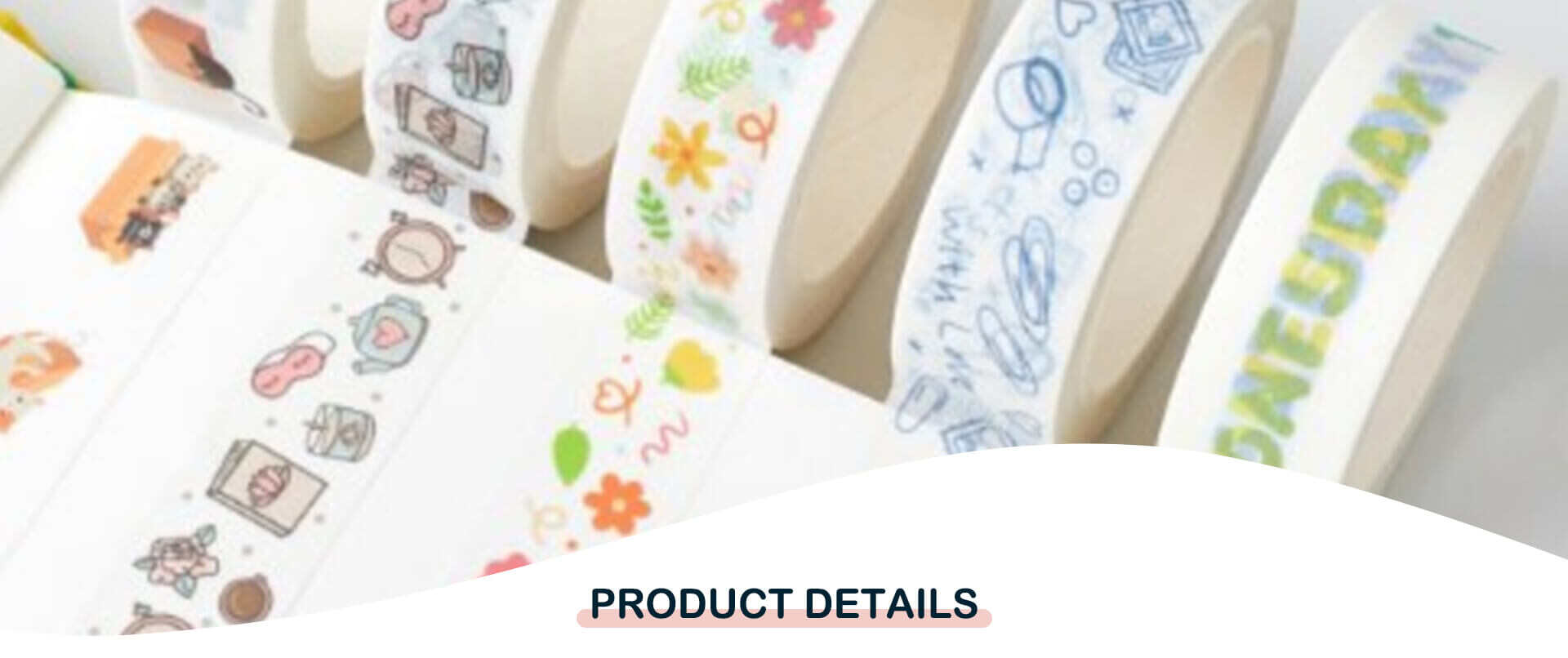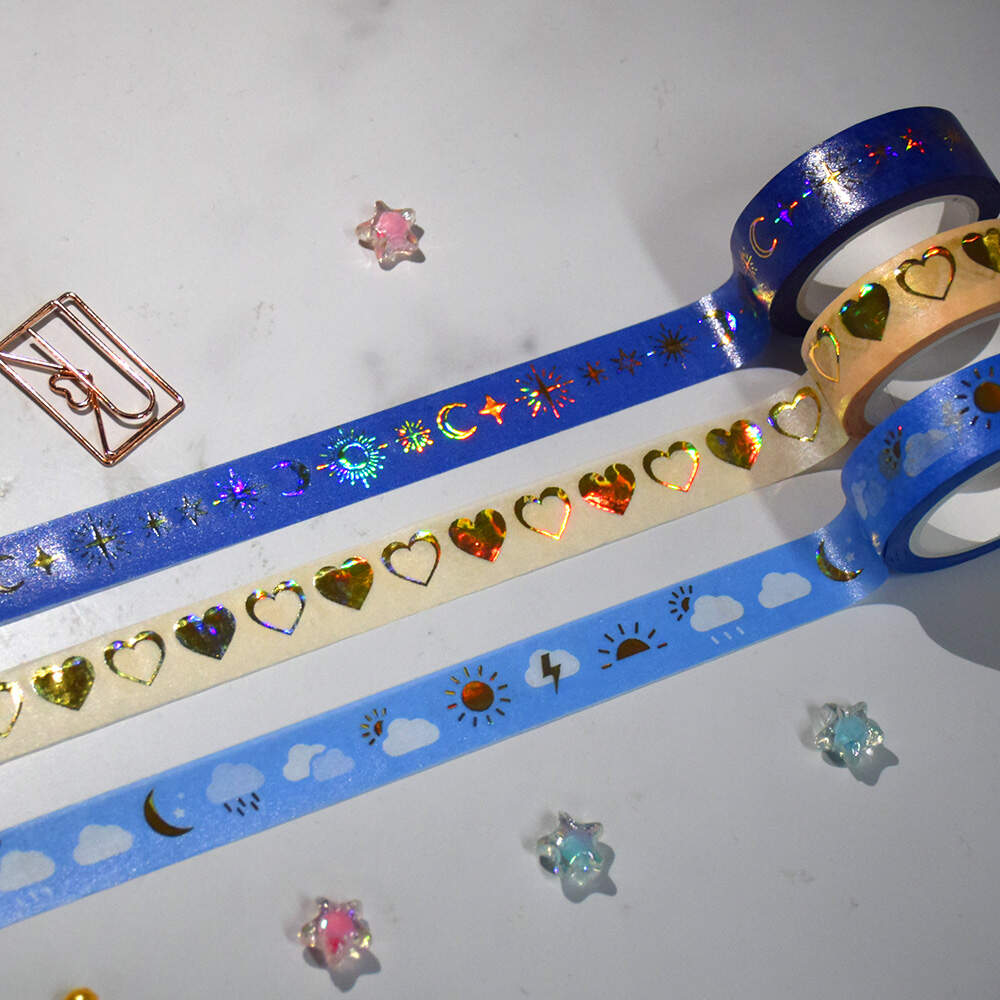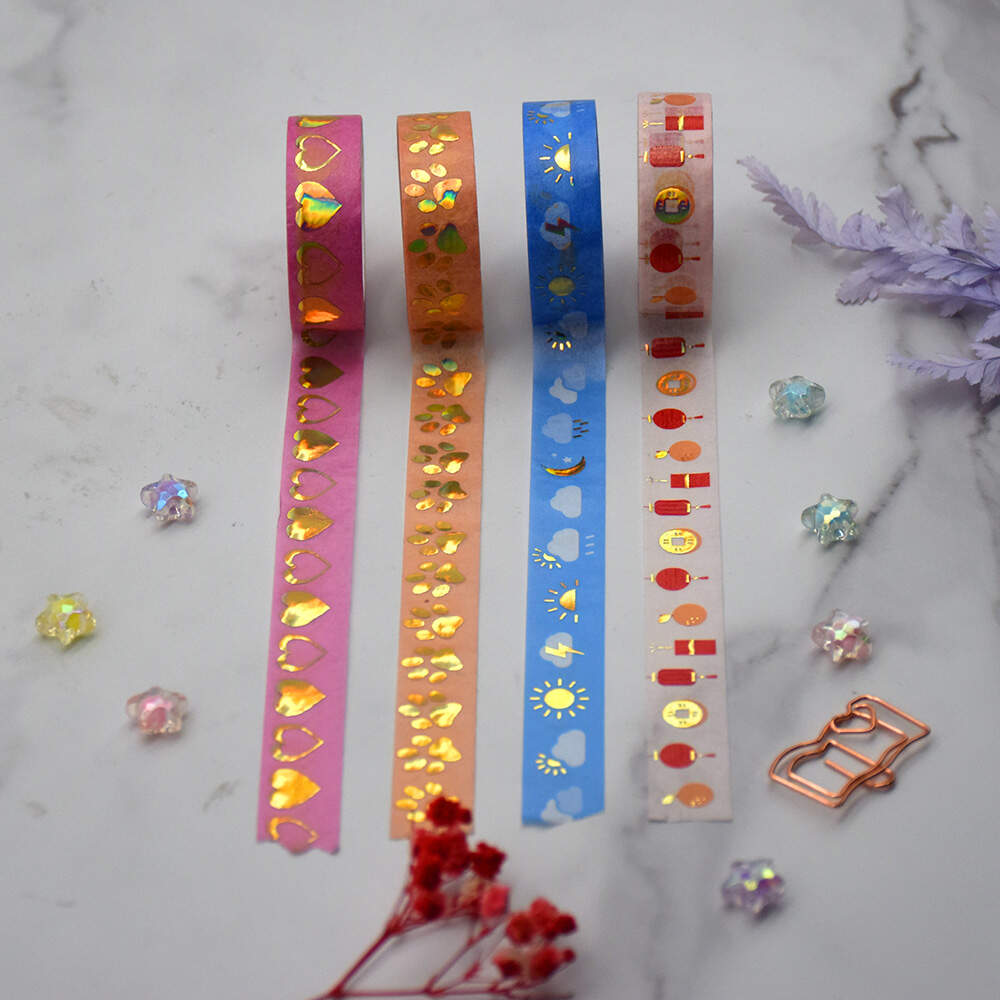 Product introduction:
Do you have your own custom design? If so, we can make raised foil tape with your own design! Through our handmade process, you can make a unique tape that matches your brand. Send us your design and we will send you samples for approval.
Product features:
1. These raised aluminum foil tape designs will add an interesting look to your process project. Perfect personalized paper washing tape bag to illuminate your home, office and so on! Personalize your favorite tape design or use it exclusively. Perfect for gift ideas and sock stuffing. Create your own paper tape with interesting designs and colors to get what you want! These gorgeous raised foil tapes are perfect for home or work. Each tape has a piece of pre cut tape with sticky back, so it can be used immediately.
2. You can use this easy-to-use foil and paper tape to create your own design. Using raised foil technology, you can use any type of ink or paint to add color and texture to your name stamp and sticker. The raised foil tape has high-quality adhesive, which is very suitable for all kinds of paper crafts and so on! Foil backing allows you to use tape to create interesting textures and effects. Make custom gift labels, decorate home decorations, etc. Design with this interesting craft product and let your imagination soar!
3. Add a little sparkle to any project you are working on. Use your creativity and imagination to create a unique masterpiece with this raised aluminum foil tape. Use interesting designs that reflect your personality to easily customize, or add a touch of color to your home decoration items; Our raised foil tape has your own color design. It is a ready-to-use production tool that can easily add color decoration to your project. It's great for recording simple pictures or wrapping gifts, but it can also be used well as a border for invitations, cards, etc.
4. This unique paper and tape has beautiful raised foil and embossed design, which is an elegant Declaration on any package, scrapbook item or DIY decoration. Make your own design or match your theme with the prefabricated pattern provided.
5. Foil coated paper tape can be used to decorate any paper surface. Aluminum foil gives the tape a shiny reflective effect, especially on dark card paper. Design your own raised foil and paper designs using our easy-to-use design tools. Quickly create custom shapes and text to get an incredibly unique look that your friends will like to receive in an email!
Other services: when you become our strategic partner, we will provide the latest process samples for each batch of your goods free of charge. You can enjoy our dealer price
Customized packaging: heat shrinkable packaging (ordinary) / pet box / carton / business card / plastic tube / OPP bag / label sealing / can be determined according to your requirements